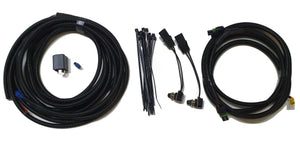 Concerned about driving off with your canopy door open?
Well here is a buzzer kit that can be easily installed into your Trig Point (or other) canopy or service body.
This kit will warn you when a door is open before you drive away with an audible buzzer. The buzzer is activated when you touch your brake pedal with a canopy door open.
Comes complete with instructions and all components neccessary for installation.